Shopping Cart
Your Cart is Empty
There was an error with PayPal
Click here to try again
Thank you for your business!
You should be receiving an order confirmation from Paypal shortly.
Exit Shopping Cart
| | |
| --- | --- |
| Posted on July 4, 2016 at 7:10 PM | |
Does my business need a new accounting software package?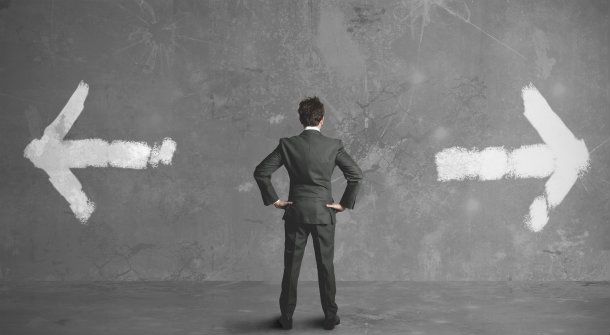 A Business Management Solution typically refers to a software solution or even just accounting software, covering all aspects of your business processes – including finance, inventory control, manufacturing, reporting, sales, purchasing and customer relationship management. A Business Management Solution is often referred to as ERP (Enterprise Resource Planning) Software.
The team at Reporting Solutions implements and supports ERP / Business Management Solutions for small to medium sized companies across Australia.
One of the key questions we get asked is "Does my business need a new business management solution?"
To answer this question, initially we need to look at your company's specific requirements and existing software and processes. Upgrading to a new ERP or Business Management Solution can be a substantial investment in time and money. A good starting point is to first ensure that your business has a requirement for ERP / Business Management Solutions. Most companies that are considering ERP / Business Management Software fall into 4 categories:
1. A start-up business with no current software.
2. An existing business which has outgrown current business management software solutions.
3. An existing business with an outdated and potentially unsupported ERP / business management solution.
4. A business using an ERP solution which is not providing the business with the required information, data and reporting in a timely manner.
Has your business outgrown current business management / ERP software solutions include?
1. Difficulty in getting timely reporting and management information. Are you struggling to get monthly reporting done on time? Are you battling to give mangers access to the information that they want, when they want it? If so, you may need a new Business Management Solution.
2. Lots of manual processes. Do you have separate systems, manual processes, system workarounds? These are all signs that it is time to re-evaluate your ERP / Business Management Solutions.
3. Extensive use of spread sheets for data analysis. Spread sheets can be a great source of information for ad hoc reporting. However, when your business starts to be run by spread sheets with lots of tabs and macros, it is very often time to reconsider your ERP requirements.
4. Islands of information – more than one separate non-integrated software system. This in most instances, delivers different versions of the truth. As businesses grow, so do your business management solution requirements. A business management solution that you purchased even 5 years ago might not cater for the current size and complexity of your business. Has your business changed or grown since the purchase of your business management or accounting software? If so, it's a good time to re-evaluate.
5. Double entry of information. Do your staff spend unnecessary hours entering information into multiple different systems - accounting, inventory serial numbers, CRM and sales reporting as some examples? If entering information only once, appeals to you, it's time to consider a new business management / ERP solution.
6. Limited support for current business management solution. Are you struggling to get good support for your existing business management software? If so, it's time to look at your available options for business management solutions.
Correctly used and implemented, a good business management solution will have a positive impact on all parts of your business, including finance, customer interaction, purchasing, cash flow, inventory control and manufacturing.
Having an up to date ERP / business management solution is critical to business growth.
Please contact the staff at Reporting Solutions for an honest, no obligation assessment of your current systems, with recommendations.
We offer the initial 3 hours of consulting, free of charge.
Categories: None
/